Location and Venue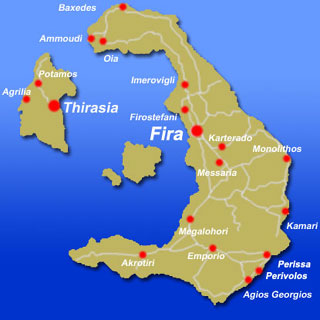 The 9th ICTPI will take place on the Greek island of Santorini (Thera or Thira). The unique combination of natural beauty, local culture, good infrastructure and facilities, a rich 3,500-long history, plus vivid mythical references (the island is one of the possible sites of the lost Atlantis) are expected to create ideal conditions for inspired talks and fruitful discussions.

More information about Santorini, including maps and photos, can be found at other dedicated Internet sites (http://www.thira.gr/, http://www.santorini.gr/, etc.).

The meeting venue will be the PETROS M. NOMIKOS Conference Center, located in Fira, the island's capital, 15-min away from the local airport, and overlooking the caldera of the Santorini volcano.

For more information on the venue, please visit its website (http://www.thera-conferences.gr/).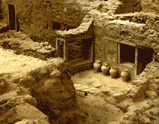 This Conference Center also hosts the public exhibition site of the famous "Wall Paintings of Thera"; these are 3-D, life-sized photographic reproductions of the Bronze-age original archaeological finds at the Akrotiri area of the island, depicting everyday life and religious activities in a flourishing cosmopolitan society and economy 3,000+ years ago.

A preview of your visit to this exhibition, including photos of the exhibits is possible at the respective website (http://www.therafoundation.org/wallpaintingexhibition/).