Accommodation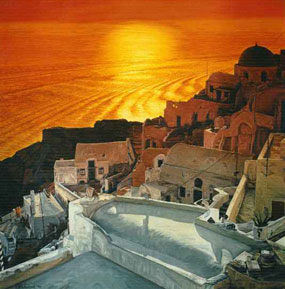 Santorini is a highly touristic place, and June is already high season, so early action regarding participant accommodation is strongly recommended. To facilitate this type of action, the organizers have reserved blocks of rooms at significantly reduced prices, in a number of Santorini hotels, of varying price levels, all located in the Fira greater area, thus within walking distance of the Conference venue.

In what follows, hotels are listed in a descending price order; please, note that most hotels selected by the organizers have their own websites, from which you can extract more information to help you choose the most appropriate for your case:


Prospective participants are strongly advised to declare their preference to the organizers, using the Accommodation Request Form, as soon as possible. Due to the limited number of choices, the "first-come-first-served" rule will be followed, so late respondents risk not being able to satisfy their accommodation requests.

Following submission to the organizers, all Accommodation Requests will be managed by a local Conference Travel and Accommodation agent:
Bellonias Travel, Santorini
Address: Kamari GR-84700 Santorini, Greece
tel: +30-22860-31117/-32117/-32028/-32026
fax: +30-22860-32002
email: bellonias@otenet.gr
Web: http://www.bellonias.com.